Discover Taormina
Suspended between the rocks and the sea, Taormina is located on the side of Monte Tauro at an altitude of 200 metres above sea level in the Province of Messina.

Its origins are uncertain, however, it is likely that the first settlement dates back to the period prior to the establishment of Naxos, the first Greek colony founded in Sicily in 753 B.C. Over the centuries Taormina was occupied by the Greeks, the Romans, the Goths, the Byzantines, the Arabs and finally the Bourbons.

Its small historic town centre welcomes tourists who can admire its architectural jewels, shop at one of its numerous small shops and enjoy wonderful views over the gulf below from one of the numerous cafés and restaurants that can be found in the town.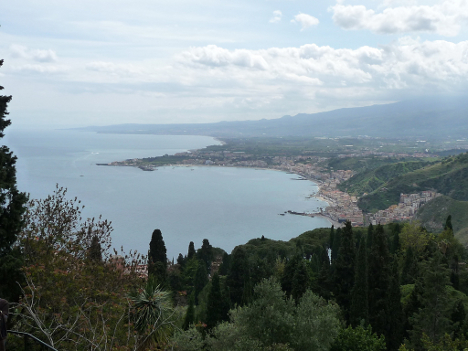 Last update 21/11/2012